Welcome to Windsor Dental, Home of Your Dentist in Crystal Lake IL!
When you're looking for a

dentist in Crystal Lake IL

, it's important to find an office that provides you with all of your dental needs and more. That's why Windsor Dental is proud to be the dental practice for you. Your smile matters to us and we're here to give you the proper care your teeth, gums, and overall dental health deserves!

Our goal is to help create the smile of your dreams. Combined with today's advanced dental technology, Dr. Prasad and her team will work together with you and ensure your smile is healthy and happy. Whether it's a routine exam and cleaning, a brighter grin with the help of teeth whitening, or a complete smile makeover, we'll help create the perfect, personalized and unique dental treatment made for just you. No two smiles are the same, so we know how important it is to ensure your dental needs are being met. Dr. Prasad is happy to have consultations to sit down and discuss a patient's smile, working towards incredible and long-lasting dental care.

We encourage you to explore our website and learn more about Dr. Prasad and our dental team. We're so excited to have you as part of our dental family and we are ready to begin your new smile journey here at Windsor Dental. If you have any questions about our services, office, or are ready to schedule an appointment, call our

dentist in Crystal Lake IL

today at (815) 479-0944 today!

Windsor Dental

610 Crystal Point Drive

Unit 5

Crystal Lake, IL 60014

Phone: (815) 479-0944

Office Hours

Monday:

Closed

Tuesday:

9am-5pm

Wednesday:

Closed

Thursday:

9am-5pm

Friday:

Closed

Saturday:

Closed

Sunday:

Closed

Heidi

I have major anxiety about coming to dental visits. Dr. Prasad has been the only dentist that puts me at ease. She is very patient and listens to her clients. Highly recommend!

Anonymous

Dr. Prasad has really changed the way I feel about going to the dentist. You are always making sure I am comfortable. I went years without going to the dentist when I was younger and you definitely made me comfortable coming. You are kind and have great chairside manners. I even recommended my mom! My husband, kids, myself and my mom definitely recommend your practice. You even helped when I had problems during the beginning of COVID and were able to see patients by giving me info for a beautiful root canal, and for my infection and checked on me. Your hygienist is great also. She is always so friendly and has great chairside manners. Keep doing what you are doing!

Erika

The office is very friendly. It makes me feel at ease, not just a client.
Windsor Dental
610 Crystal Point Drive
Unit 5
Crystal Lake, IL 60014
Phone: (815) 479-0944
Fill out the contact form below and we will respond as soon as possible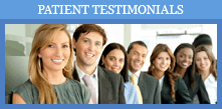 Welcome to Windsor Dental! Our dentist in Crystal Lake IL is proud to provide top of the line dental service for patients of all ages.